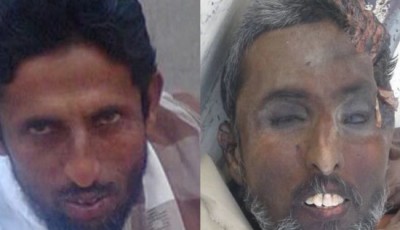 Tuesday, May 2nd, 2017 01:15 pm
QUETTA: A bullet-riddled and mutilated dead body was found dumped in Kallag Kulanch area of district Gwadar Balochistan on 30th April 2017.
The dead body was later identified as that of Habibullah a Baloch footballer and resident of Ward no: 6 area of Pasni district Gwadar.
The Pakistan FC (Frontier Corps) and intelligence agencies raided the Baloch football player house on
April 8, 2014
, only a few days before his wedding and abducted him.
In past three years, he has not been produced to a court of law neither was his family …
http://balochwarna.com/